In the course of replying to a
recent question
about (yet again) the Falcon and its' peculiarities, I noticed something that has struck me before, but I'd never followed up on, despite intending to do so.
Have a look at this screenshot of a Falcon's underside.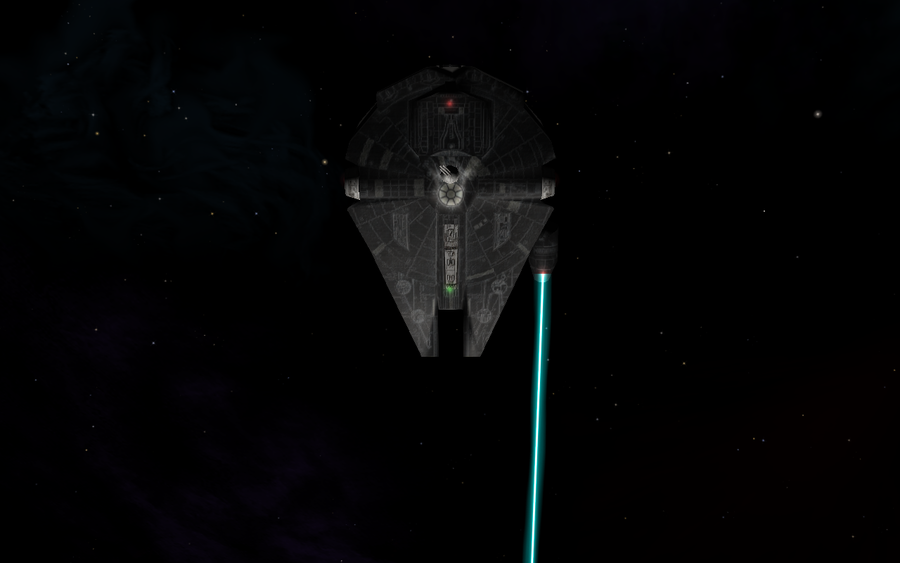 Now, I don't know if you've spent much time in a Falcon, but whenever I've seen that view onscreen,that laser beam has never appeared to me to be quite vertical..
To be absolutely sure of myself, I loaded the picture into GIMP, and proceeded to very carefully draw a pixel-perfect, perfectly vertical line through the ship's centreline. I then drew another pixel-perfect vertical line up from the edge of the beam where it touches the edge of the screen, up to the pilot's cupola. I next measured the distance between the top of both lines, and the bottom of both lines, to confirm the two lines were perfectly parallel, which they were, down to the pixel.
Bingo! Confirmation that the laser is, apparently, "toeing in", towards the centreline!
So how much is the toe-in angle?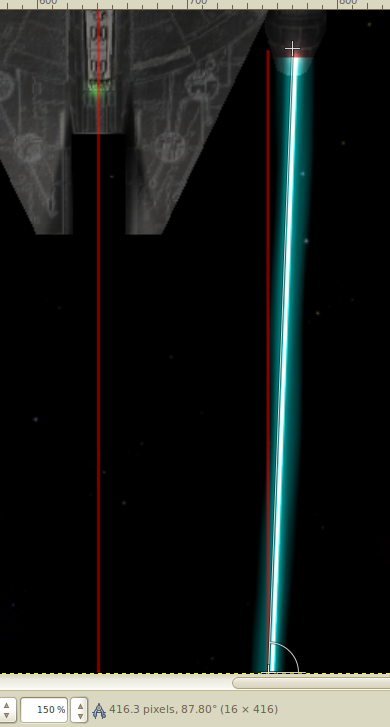 According to GIMP's measuring tool, 2.2°... which would mean the beam will cross the ship's centreline some 625 metres in front of the ship! (Well, in front of the laser-barrel actually, but let's not get too picky here)
So.
My question for the devs (and anyone else with an opinion) is, just what the hell is going on here?
Over and over again we've been told that all lasers mounted in an offset position fire parallel to the centreline.. as this screenshot would appear to suggest, given that the red target reticle indicates that the metal fragment is on-target, relative to the ship's centreline..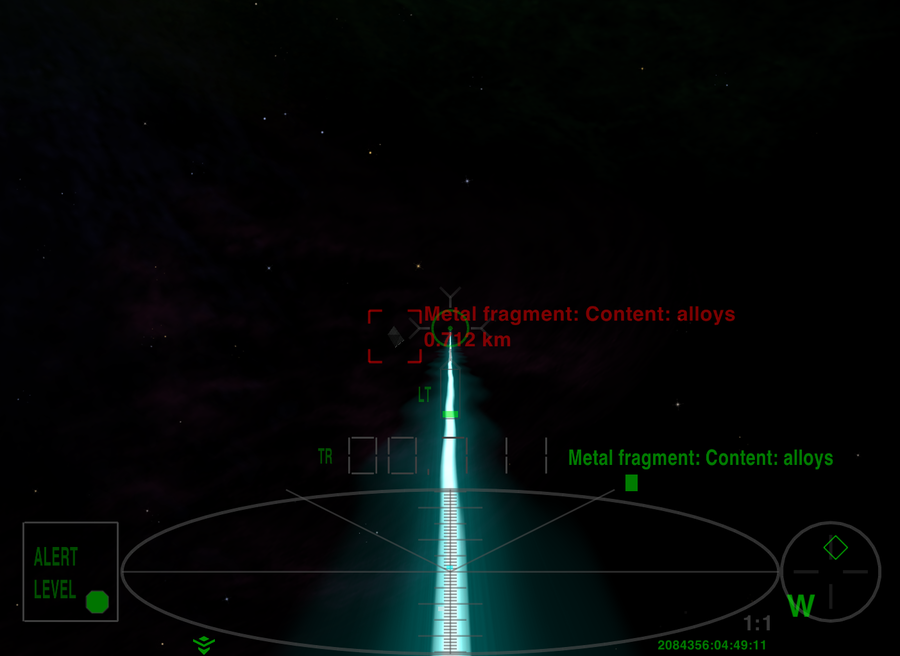 So something strange is going on here.. either the angled beam is some weird kind of artifact of the game-engine rendering, or the laser actually "toes in" towards the centreline.. Given the final screenshot above, and the distance to target, which is reasonable close to our hypothetical figure of 625m, I'm betting on the former.
Or is there something I'm missing.. another explanation?