In the Looking Ahead thread, I
mentioned
the idea of using a particle dynamics system to remap Oolite's galaxies into 3D while maintaining something close to the current jump distances. I've been playing around with it and, while it isn't perfect, I'm now confident that the idea will hold up. Here's what I have so far for galaxy 1: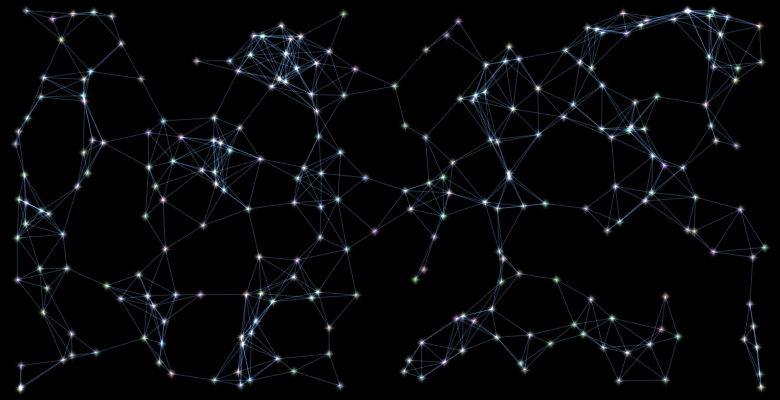 Graphics style aside, this looks a lot like
the current galaxy 1
, although it doesn't line up exactly.
Here's a view from the southern edge:

The fact that the big southern cluster is below the plane is an artefact of the anti-gravity term in the model, which needs to be tweaked, but most of the other variations are useful to help maintain the correct distances between systems. (There is one pair of systems that are too far apart, and one pair that are too close together; this also needs tool refinements.)
Screenshots can only tell you so much, though, so those of you with a fancy-schmancy WebGL-capable browser can take it for a spin
here
.
Tested in Webkit nightlies, FireFox 4.0 and Chrome 10.