Some progress screenshots...
Here's the view of all stored equipment, both in this chart and all others. Green items can be installed because they're stored locally, others are some distance away.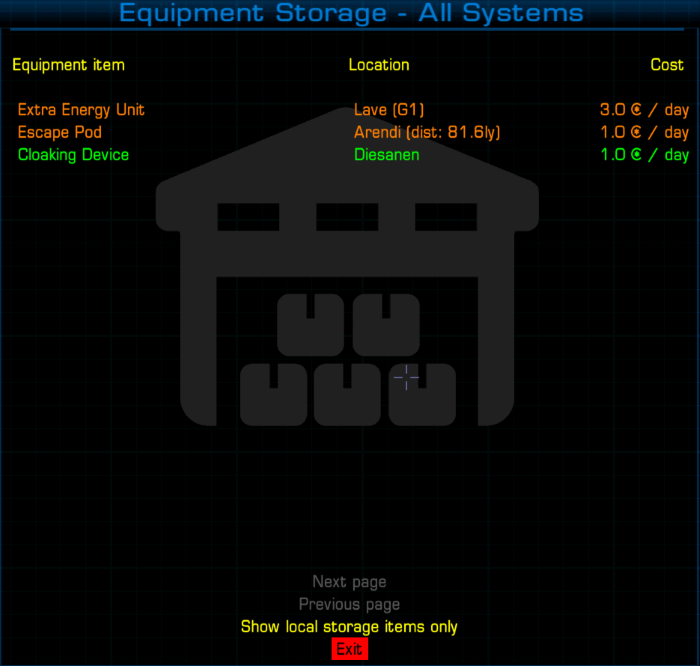 Here's the cloaking device in storage, with the option of installing it.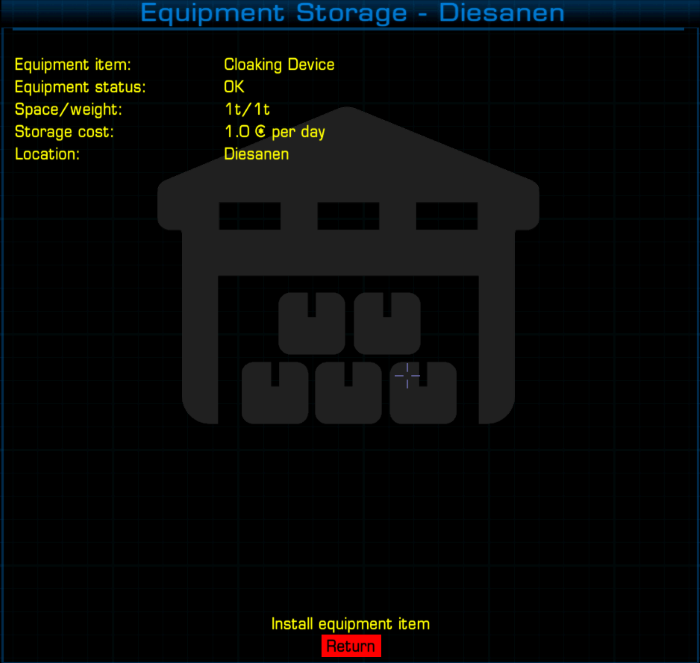 Here's an escape pod stored in another system in the current chart. Here, I've got the option of transferring the item to the local storage facility, or selling the item directly from storage.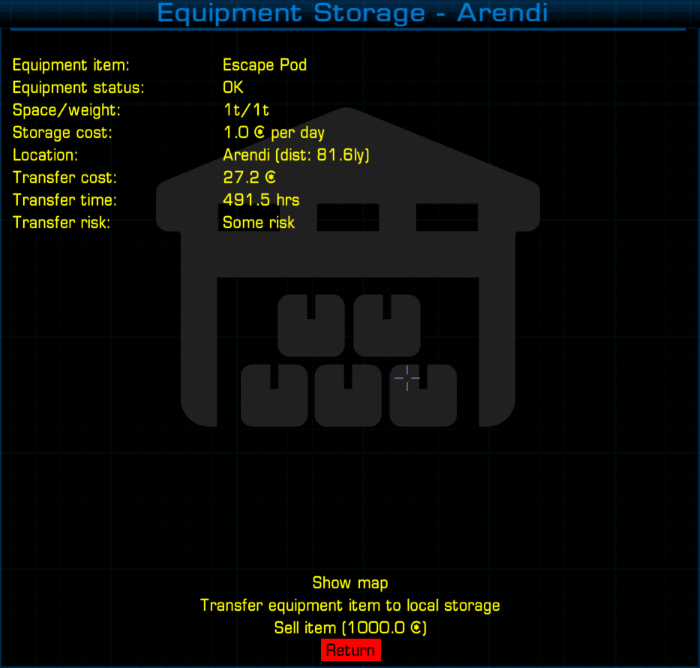 Finally, here's what you see if you ask to transfer the item. You can either select "Yes" to wait (which advances time forward the appropriate amount of time), or "No" (which checks periodically to see if your gear has turned up yet). Depending on the distance and danger levels in the systems inbetween, there's a chance your equipment might not arrive at all...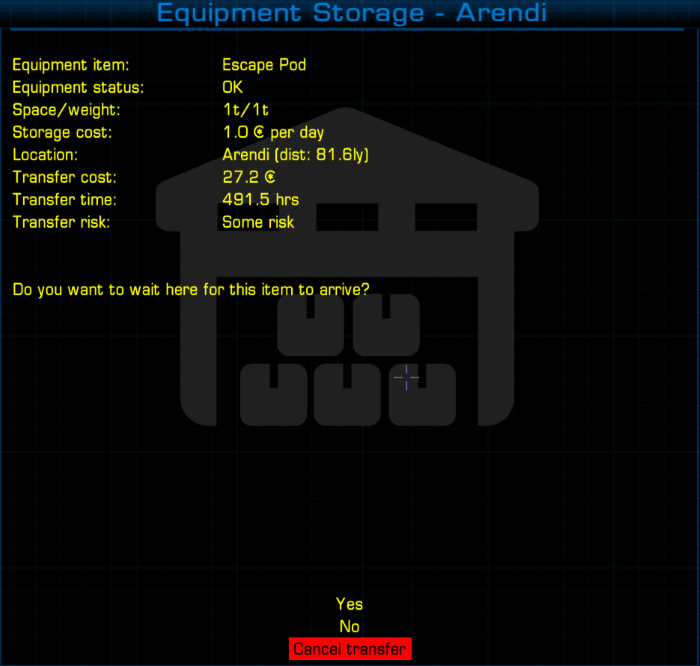 So, have I got the most obvious items covered, do you think?