I thought it was about time to make use of this Bulletin Board I'd created, so I finally got around to putting together an OXP which unifies all the contracts (cargo, passemger and parcel) into the Bulletin Board system. There is no functional change to any contracts - they still operate exactly the same. The only difference is that they are all viewed and accepted on the one F4 interface screen, rather than being on 3 different ones. The details of any active contracts are also kept on the Bulletin Board, up until the time the contract is completed. You can still see all contracts on the F5F5 manifest screen.
Here's a screeny of the main BB list with various contracts on it. Grey items are available but some restriction is in place that will prevent them being accepted (ie insufficient cargo space).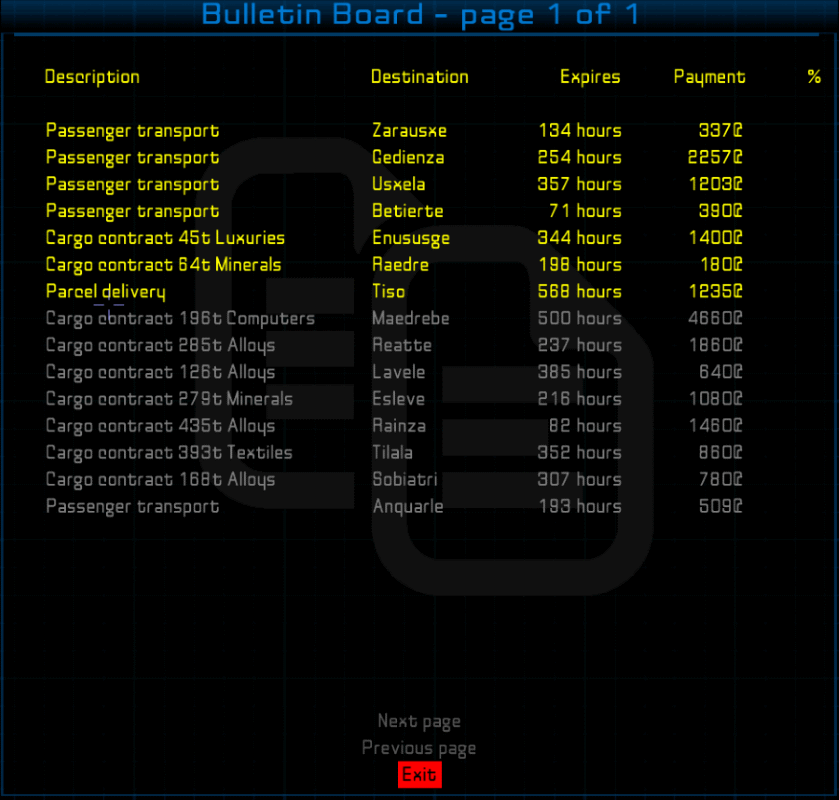 And here's a shot of one of the passenger items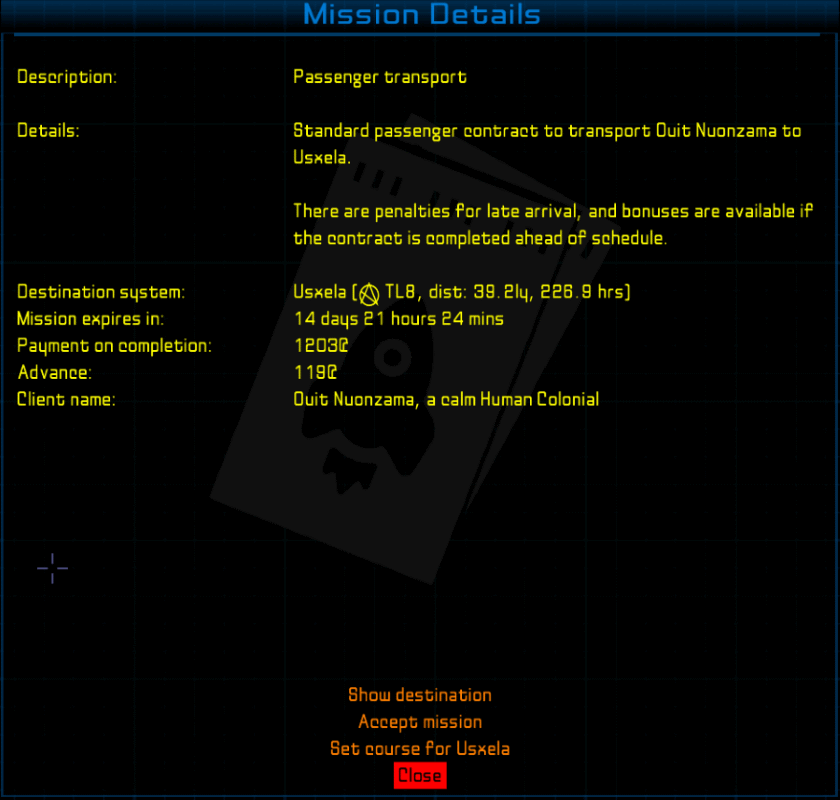 Given this is the first OXP that actually makes use of the Bulletin Board I'd appreciate any feedback on the interface design, any shortcomings, wishlist items, as well as any issues relating to the contracts themselves.
Here's a link for an OXZ version of
ContractsOnBB.oxz
And here's one for a OXP version inside a ZIP
ContractsOnBB.zip
.