Hi all, I have just released version 2.0 of the Dangerous HUD. Besides the new features I added in the last few days, here are the new ones:
- simplified crosshairs (wepons off, weapons on, minimal mode and docking mode).
- simplified layout, removed clutter around crosshair.
- much improved scanner, with better animation and improved size.
- mass lock circle indicator is now visible in all cockpit modes.
- new torus drive sound.
- when using the Manual Witchjump Alignment OXP, the system target colour will now match the Dangerous HUD colour (thanks phkb!).
- when the player uses an escape pod the cockpit is not shown any longer in the escape pod docking animation after the ejection (thanks phkb!).
- if the player dies and if they are using the Ship Repurchase OXP, then the cockpit is not shown any longer in the docking animation after the crash (thanks phkb!).
And this is how the HUD is looking like: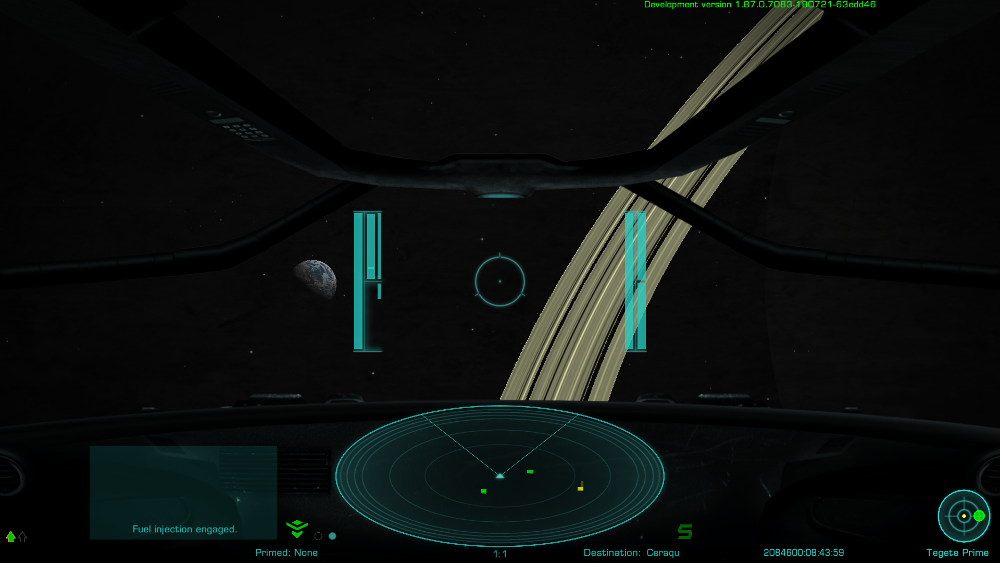 I will be updating the screenshots and explanations in the first post of this thread as well as creating a wiki page for this HUD shortly, hopefully in the next days!
And again, thanks so much to phkb for all guidance and suggestions!
Do let me know what you think of it and if you find any bugs!